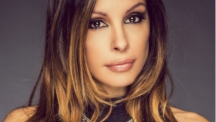 Deemed the 'Queen of Italian Hardcore', DJ AniMe has become a renowned favorite for her undisputed beauty, skill and flair. Representing the vicious Dogfight clan, this full-package Hardcore hero has worked industriously to reach outstanding levels of success.

AniMe is no stranger to mainstages and she has cast her spell upon crowds at Tomorrowland, Dominator, EDC Las Vegas, Mysteryland, Masters of Hardcore, Thunderdome, Defqon.1 and Syndicate. Internationally, she's performed globally in Mexico, The United States, Chile, Japan, Russia, Canada, Australia, Germany, Sweden, Italy, Spain, Belgium, France, Austria and many more!

Prepare for a ton of smashing and bold HARDCORE!